Home » Blog » Restaurant Reviews » Copenhagen Restaurant Gems: Salon – Classic Perfection
"I'm glad it's not me," said The Chief when I told the boys from gastromand.dk that my favorite fixer had proposed that we eat a Burgundy-soaked lunch at Salon in Copenhagen… "The portions are simply too huge," he added with no trace of his usual sarcasm in his voice.
His given name is Thomas Alcayaga, food blogger and media personality, but we call him Chief owing to his, errm, larger than life stature and his seeming ability to work harder, play harder, eat more and drink more than mere mortals… If the Chief was worried, I thought, as I zoomed through the new Metro City Ring in Copenhagen bound for my lunch date, "then so should I probably be."
– "If my darling Anne wants to go, how could things possibly be bad," I then thought… And was soon to learn that I was heading into a trap set by my beautiful and larger than life lunch buddy.
There certainly was nothing wrong with the address, she had provided me with. Salon is located in the middle of Frederiksstaden. A district of Copenhagen recognized as one of the finest examples of rococo complexes in the world. Construction here started in the second half of the 18th century when prominent characters decided that Copenhagen offered little to match the grandness of other European capitals, and what they created was the most prominent and imposing architecture in Copenhagen, such as the Marble Church, Moltkes Mansion and Amalienborg, home of our reigning Queen.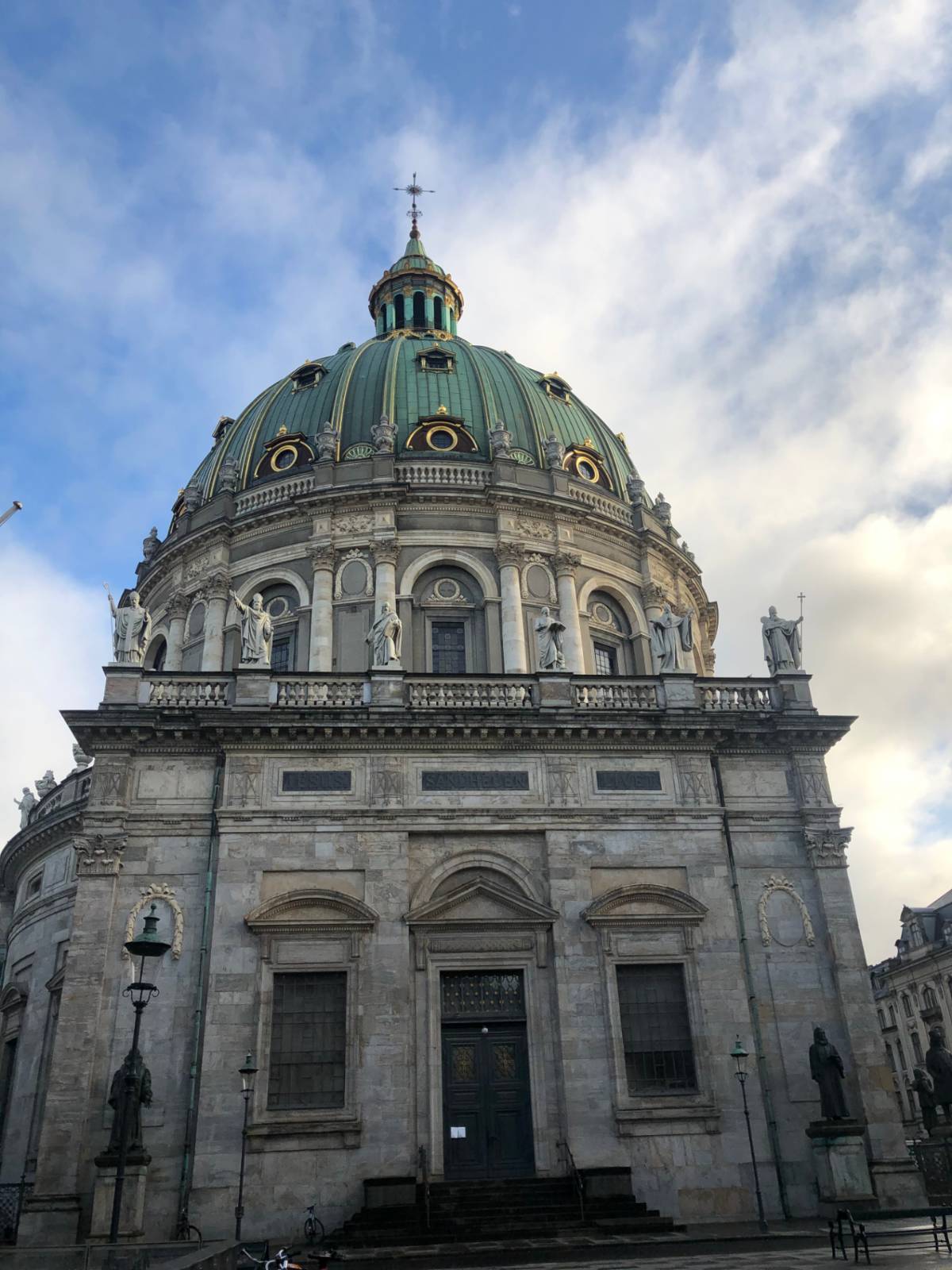 Full of expectations and trepadation, I arrive in Frederiksstaden via what may be the most beautiful Metro station in the world, Marble Church Station, and make the brisk, short walk amongst tall, imposing buildings to Salon which is situated in the heart of Frederiksstaden in very appropriately named Bredgade (Broad Avenue).
Bredgade: Home of Legends
For many years, this iconic address at Bredgade 63 was home of one of Denmark's favorite Frenchmen, star chef and media darling Francis Cardenau, and his legendary restaurant Le Sommelier. It has now, however, in rather a strange twist of fate, become the home of Claus "Røde" Christensen, another living legend and a widely recognized icon of classic Danish chef circles, who left literally half a lifetime behind the stove at Restaurant Gammel Mønt to pursue a new dream amongst the landmarks of Frederiksstaden.
In many ways, this is the House that Francis Built, but it is now the home of the gentle, talented mountain of a man that is Claus Christensen and the soul of both legends is felt within the walls: Upon entering in from the street via classic French-style façade featuring broad windows and glass doors, a small reception/wardrobe area leads through glass doors into an open bar area with a classical French vibe and onwards into the main dining room which is spacious, bright and on quite the loud side with warm wooden furnishing, tall stucco ceilings and white walls studded with various pieces of modern art. Like a cross between a brasserie, an art gallery and classic, simplistic Danish class, my mind muses and I secretly give myself a pat on the back, when the waiter informs me that this was infact the exact intention with the interior.
"As you've probably noticed, you're the first of the party to arrive, can I get you something while you wait for the lady," the waiter asks me formally and warmly as I find my table in the middle of the grand dining room which seems remarkably packed for an early Friday afternoon. In a somewhat atypical move, I ask for a glass of water and am left in that comfortable, discretely watched over sense of privacy that quality dining establishments master to further study the menu, wine list and surroundings whilst waiting for my co-diner.
I smile as my eyes pan around the room and eventually fall on the open kitchen where the red-mossed, giant legend of a man, Røde in a calm, quiet manner that falls in stark contrast to the cacophony around me, can be seen manning his station for lunch service. At 60+ years of age and with a lifetime of service to his name, he is not just adding his name to a new venture, but still at the bridge of his ship on a daily basis. Commendable, that is, I tell myself as my eyes descend on the menu.
Salon: Classic menu, classy wine list
The menu at Salon features classic dishes of predominantly French and Danish origin: For lunch, a classic selection Danish smørrebrød is available while a season-based all-day three course pris fixe menu is also available along with a smaller selection of so-called classics:
Fresh oysters and warm goat cheese are joined by Jamon Iberico to make up small bites section, lobster bisque and steak tartare makes up a promising mid-field, while turbot and steaks make up the bulk of the heavier dishes and cheese selections, crème brulée and prunes in Armagnac round things up.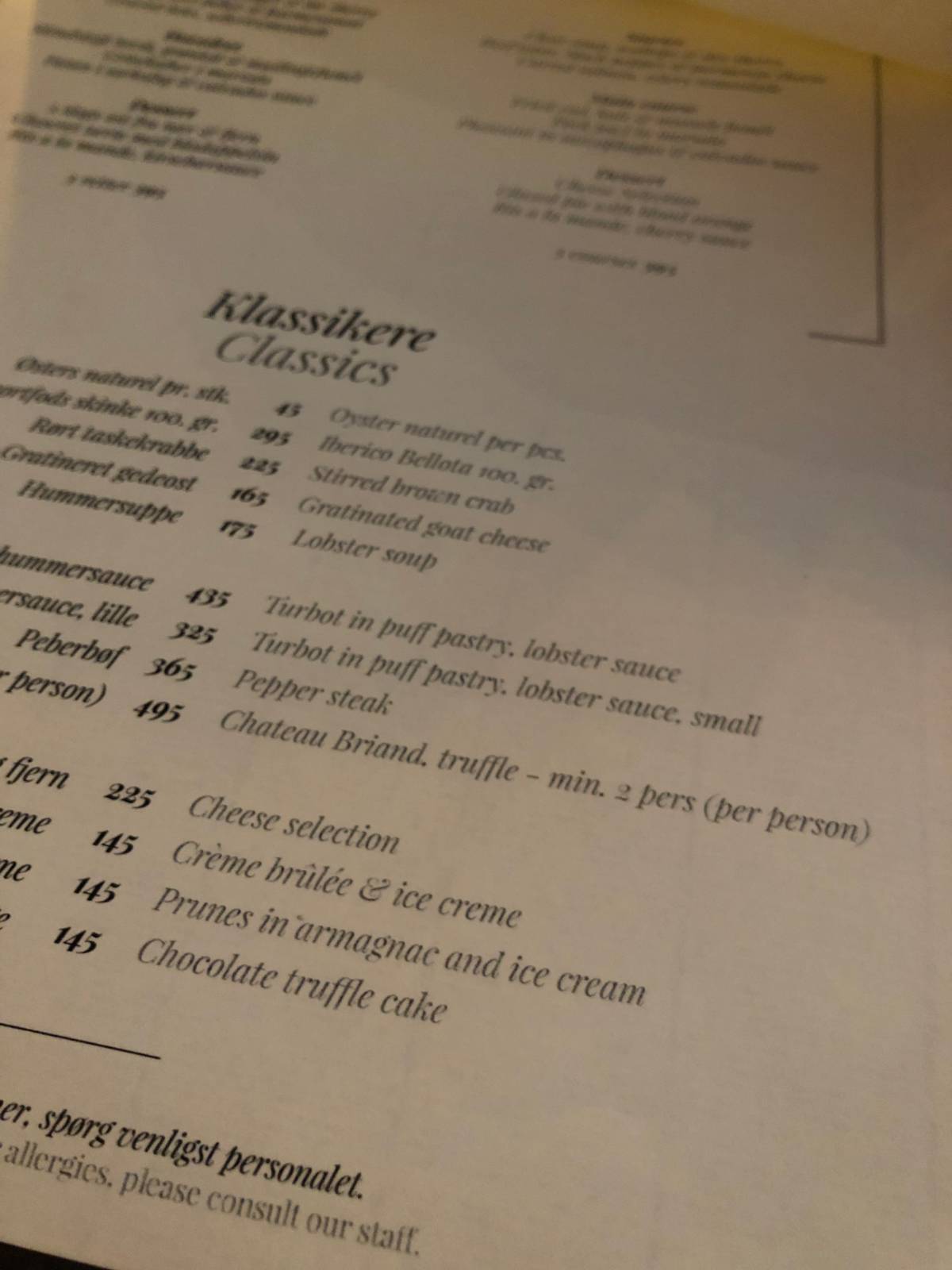 The wine list, too, is delightfully old school in the most wonderful of ways. The vast majority of wines fall into the classical areas of Champagne, Bourgogne or Bordeaux while a smaller but still impressive selection of German, Austrian, Italian, and new world wines are also available.
I'm shaken from my admiration of the depths of Burgundian appelations by the arrival of my blonde bundle of joy of a co-diner, Anne, who comes flying in from the street only fashionably late. – "I'm sorry, I got caught up in invoicing," she tells me with a great big hug, then freezes… "Is that water," she demands, looking at my glass and pulling the wine card from my hands, "can I see that please? Now, what Champagnes do they have?" … I realize now that I am in the merciful hands of a power lunch veteran at the table of a living legend and see no other option than to sit back and be schooled.
We kick things off with Champagne, Billecart-Salmon Brut Réserve to be precise, crisp, fruity, refreshing and balanced to which the co-diner quickly orders an accompanying tray of oysters for the two of us to share. "Are you uncomfortable with the lady, making the decisions," she asks, looking up from the menu with a sly smile. I shrug in response. With beautiful company, Champagne and oysters on the half-shell, how could I possibly be? There is something comforting about good, old-fashioned no nonsense excessiveness, style and class. That goes for the food, the company and for Salon itself.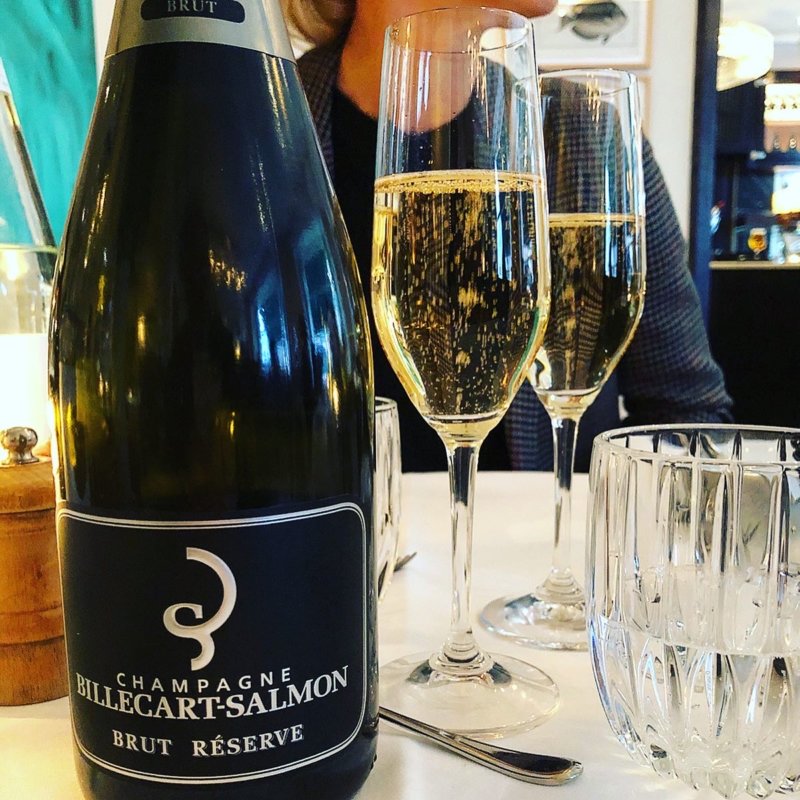 "I like it here," I think to myself, and not for the simple reason that my co-diner is treating me to oysters amd Champagne whilst scouting the extensive wine menu for interesting bottles of Burgundy to further brighten our day. In a wonderful world of elaborate preparations, storyline dinners and perfectly plated works of art, there's simply something refreshing about places like Salon. Something fantastic about kicking it completely old school with tried and tested, simple yet elegant preparations of quality ingredients.
The oysters with which we've chosen to start our meal, for example, are served simply and classically. Medium-sized, mildly chewy, but fresh, briny, sweet and salty, they arrive on ice with a slice of lemon, a side of red onion vinaigrette and nothing else to go along. We down them just as classically: in quick succession straight from their shells without much fanfare and only the tiniest squeeze of lemon. With a simple, elegant glass of Champagne on the side, everything seems perfect.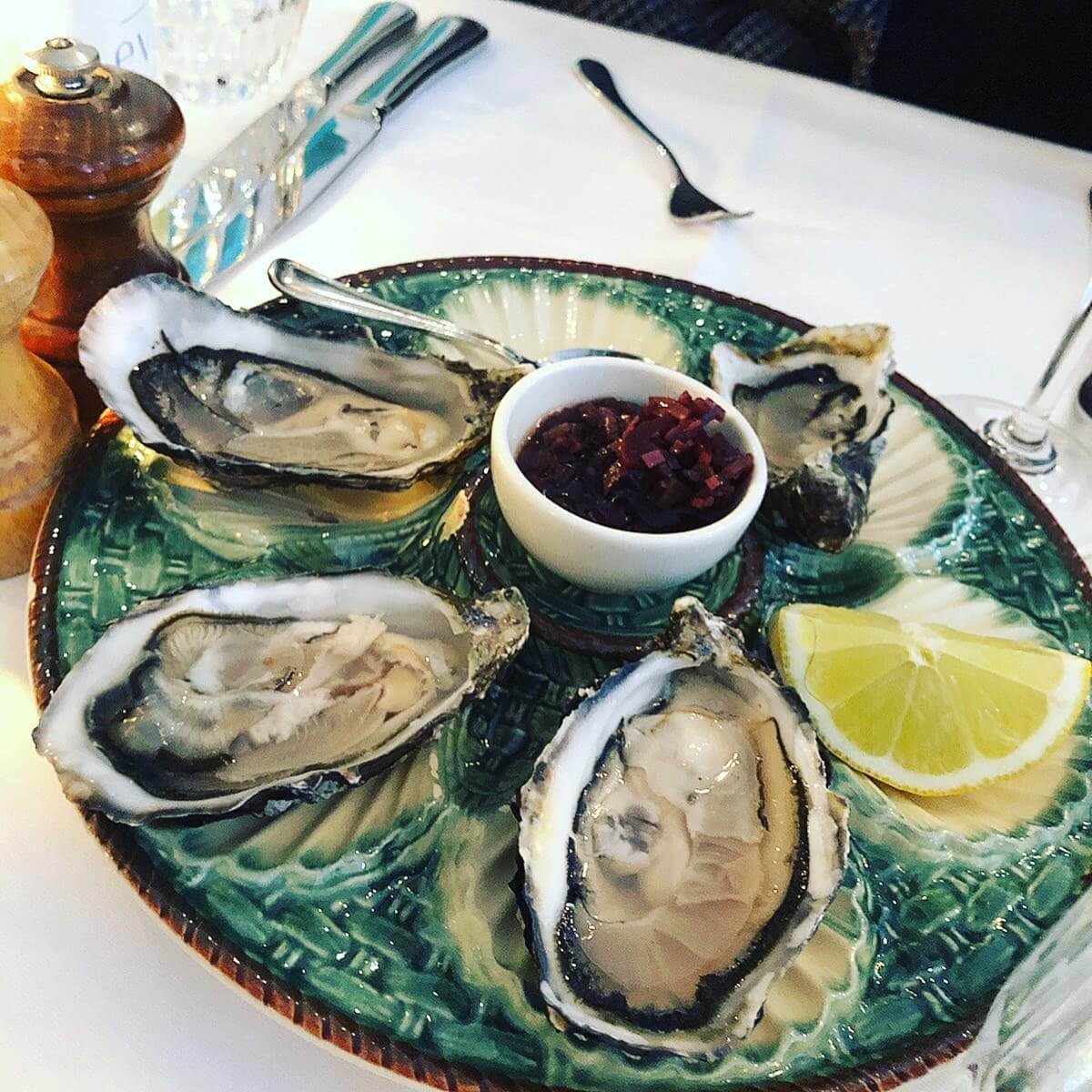 I smile as it dawns on me that I have actually missed a bit of no-fuss simplicity. There are no split oils, no cucumber spheres, no apple vinaigrette or anything else on these oysters. They're just pure, unadulterated oysters that serve as a simple tribute to the great, fresh ingredients available to Copenhagen chefs. It's a refreshing breath of air and luckily a trend that continues.
What arrives next is the simplest presentation I have witnessed of one of the more expensive ingredients I have had the pleasure of consuming. Jamon Iberico sliced thinly and draped simply across a classic, white plate to facilitate sharing. It's an almost sacrilegious downplayed treatment of this, one of the kings of meat, but it is also the ultimate testament to the quality of an ingredient, a statement and a deliberate choice, forcing the diners to focus on taste, and the ritual of sharing, not on presentation.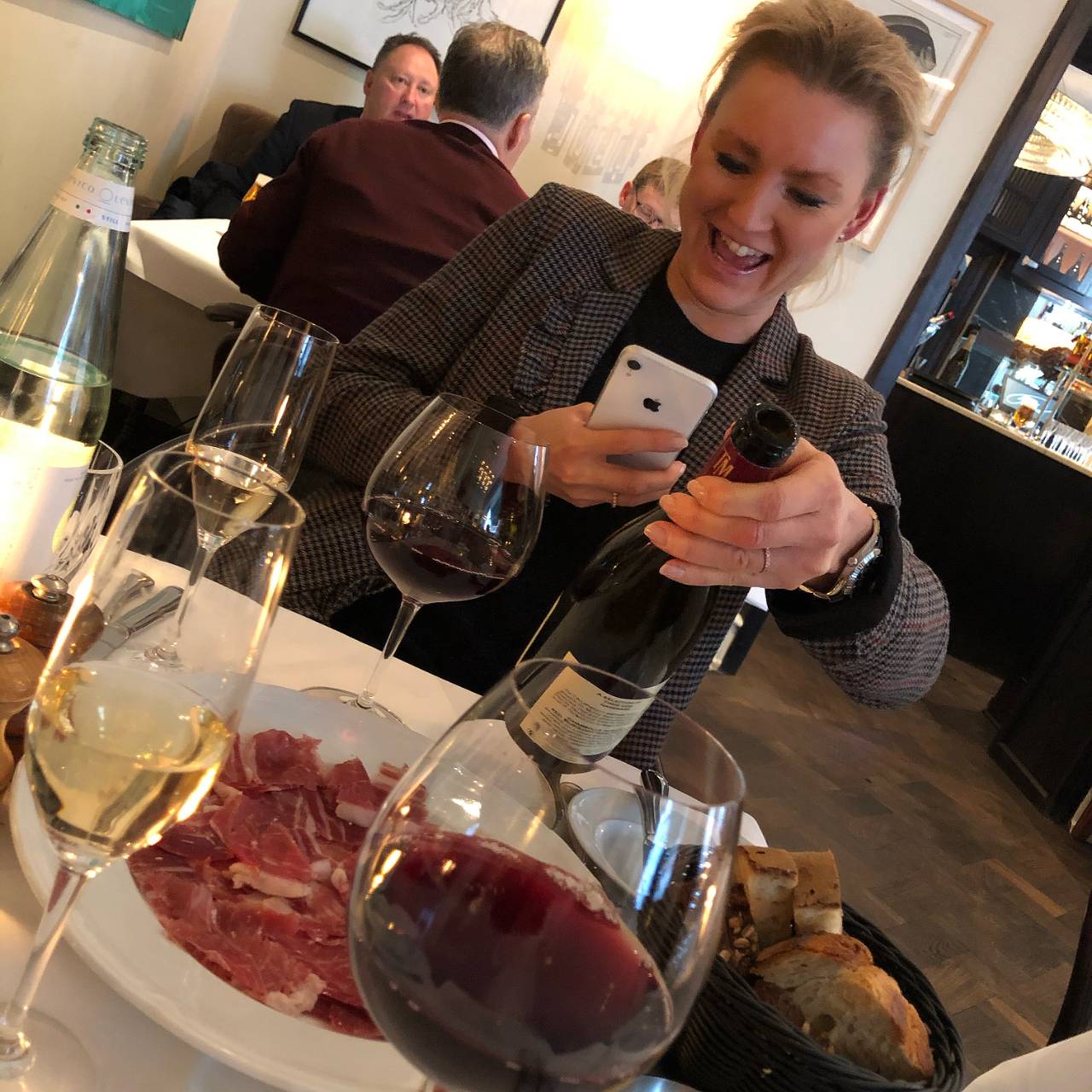 Iberico – genuine Iberico pork that is – is the Wagyu of pork: Perfectly sourced, perfectly well-treated, properly fed happy pigs that spend their days roaming the countryside eating acorn, ending up intensely flavored, well-marbled and full of flavor from the process. From start to finish, it's a labor of love and, consequently, undoubtably the most powerfully flavorful and expensive pork you will ever consume in your life.
As a year-old cured ham and matured ham, it is, for lack of a better word, ethereal. The texture is one almost of thin slices of hardened butter that melt in the mouth in a subtle earthquake of a slightly sweet, perfectly salty knee-buckling umami-explosion that is almost beefier than it is porky. The feeling is intense yet, paradoxically, neither over-powering nor vulgar. These are the thoughts and conclusions your brain is forced to draw without a single distracting element to defer from the flavor of the single ingredient on your platter. Served completely naked like this, with a light, floral, perfectly chilled and generously poured glass of Chambolle-Musigny from Domaine Taupenot-Merme overflowing with juicy red berry notes and subtle spices, it is, quite simply, the closest to heaven I've felt in a while.
At 295 per hundred grams, the fabled pig is nearly worth its weight in gold. The flavor, however, is so intense that it leaves you fuller and more overwhelmed than you would think. 100 grams of this quality of Iberico is – it turns out – nearly too much, too intense for two diners to share and would probably have suited a group of three or four diners perfectly well.
"Where to next," she asks as we drain our glasses of gorgeous Bourgogne Rouge, "did you say you wanted to try the Meursault from Domaine de Bellene? Meursault and turbot go hand in hand… Hey, I've got an idea!"
Johan and the Whale
"They call it the whale," she informs me, "Røde's signature dish featuring turbot in puff pastry served with a lobster bisque. There's a smaller version called the dolphin, but real men get the whale. You're gonna get the whale, aren't you?" She looks at me with the kind of smile that encapsulates and emanates all of her female wits and charm. My personal opinion matters no longer here. Resistance is futile. Of course, I'll have the whale. She giggles in response, "I'll take the dolphin then! His and hers, you know"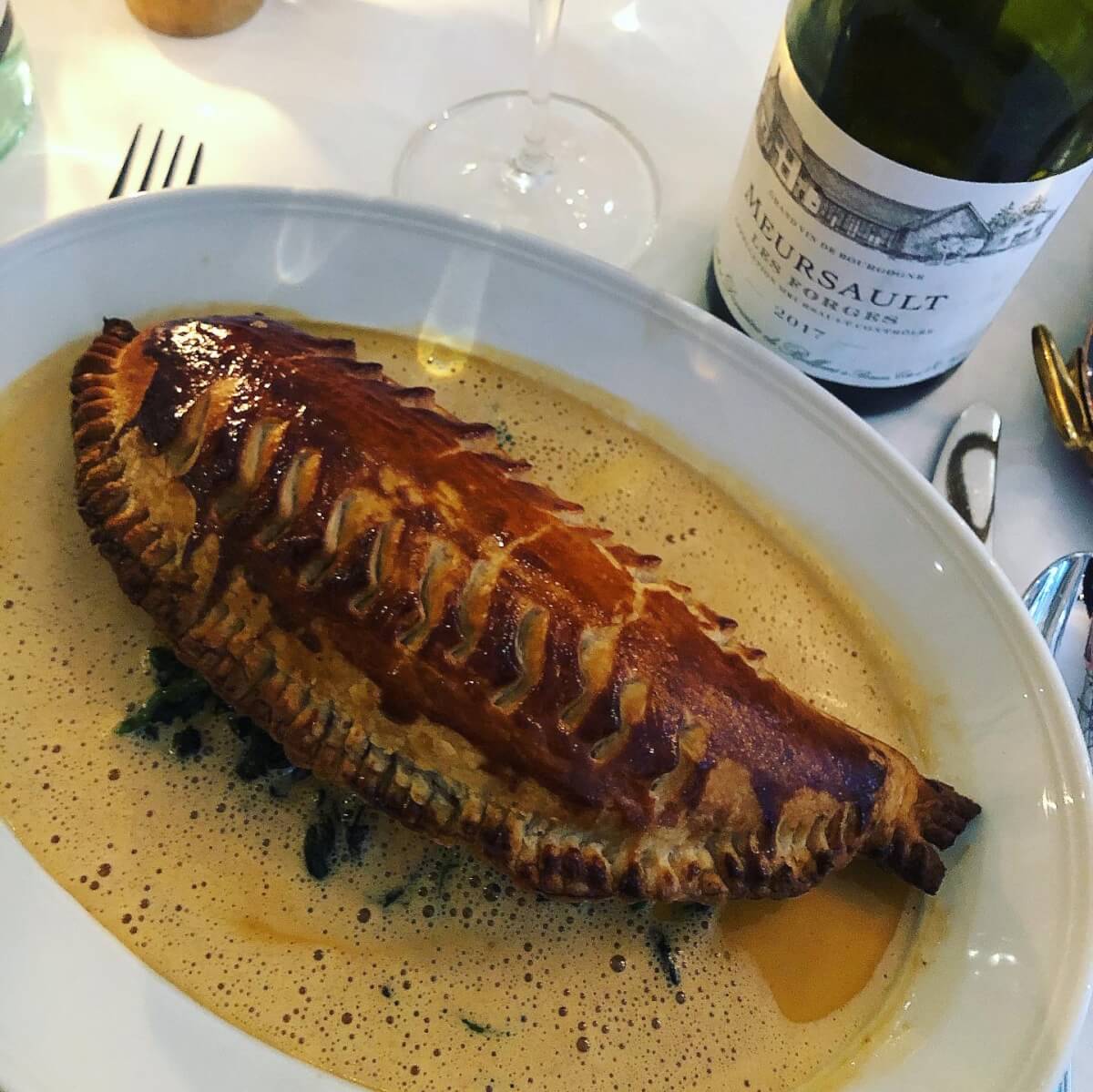 The Whale, it turns out, is what can only be described as a work of art with puff pastry as its medium: A giant of a fish-shaped package, complete with carved details such as fins and scales, swimming in a lake of rich, fragrant lobster bisque which smells wonderfully of seafood, tomato and that French bistro touch; Cognac. It is also, to put it mildly, enormous. I've been had. "I immediately regret my decision," I inform the co-diner to a multitude of giggles in response. – "Well, you don't have to finish it," she coos. – "Screw you, babe," I mutter, grab my cutlery and begin the attack.
My knife breaks through the impossibly numerous layers of crispy, flaky puff pastry, revealing a filling of turbot, laced with cream and studded with small bites of sweet, buttery and rich lobster meat. The combination of turbot and lobster, the two perhaps finest and most flavorful creatures of the sea, is a subtle sensation of complete overwhelming flavors, the perfect juxtaposition if you will: light, flaky, sweet white meat that is, at the same time, perfumed, buttery and almost meaty in flavor. Chicken, one could have easily called it, had it not been for the distinct seafood funk and unmistakable sweetness that only lobster can bring to the party. Encouraged, I soldier on.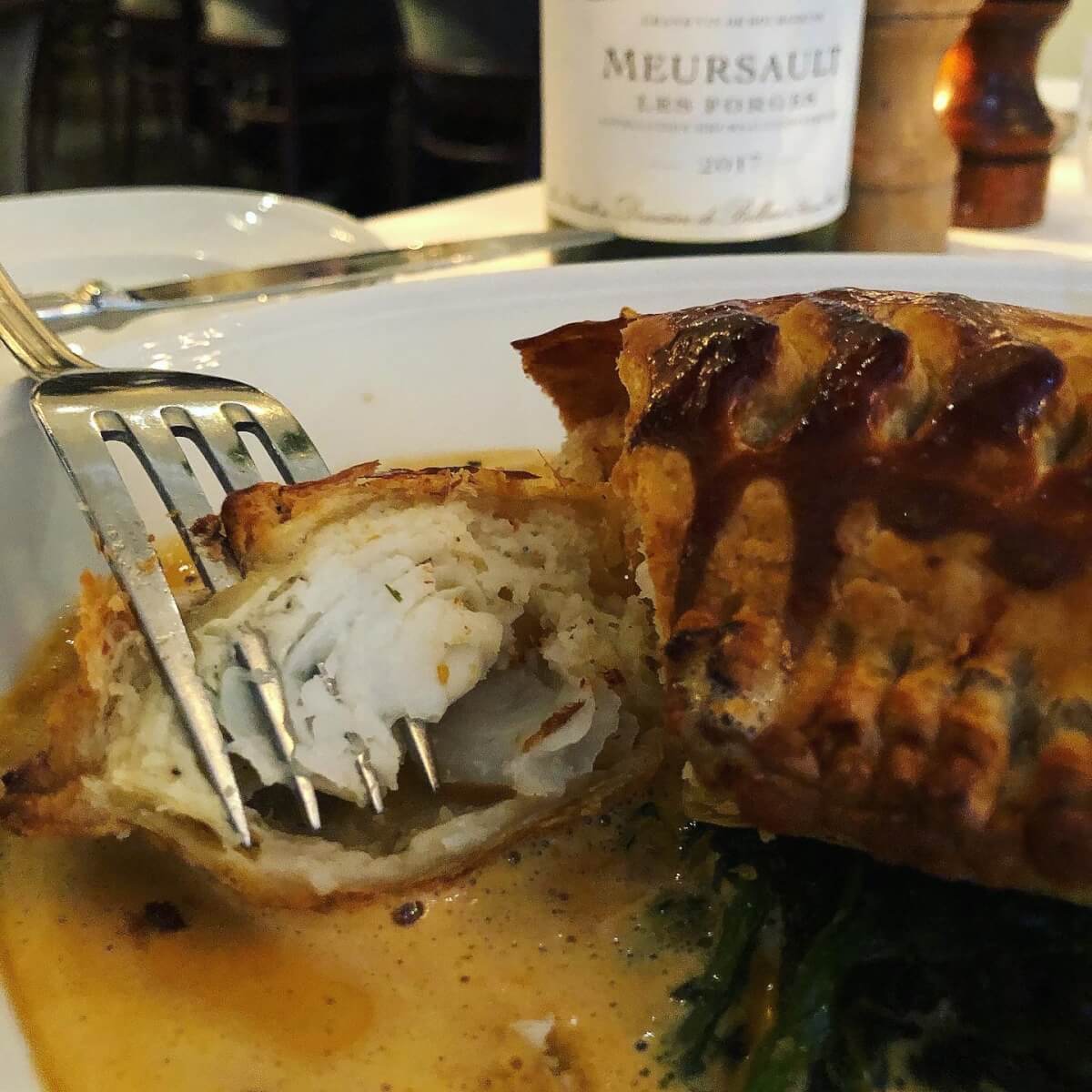 As I slice my way further and further through the seemingly impossible task that is the whale on the plate in front of me, I'm edged on, not only by the beautiful woman in front of me, but also by the beautiful 2017 Meursault Les Forges from Domaine de Bellene that has made its way into my glass. Rich, creamy, even buttery as you would expect from a Meursault, but youthful, bright, acidic and playful as well: White flours, stone fruit and a while of chalk on a bed of creaminess sliced through by a steely blade of acidity which leaves an almost tingling sensation in the mouth and a bright smile on the lips of my co-diner.
Beautiful women and White Burgundy, does life really get much better than this, is a thought that has often crossed my mind in times like these – and I know now that maybe, if you add a couple of pound of turbot and lobster, then maybe it does.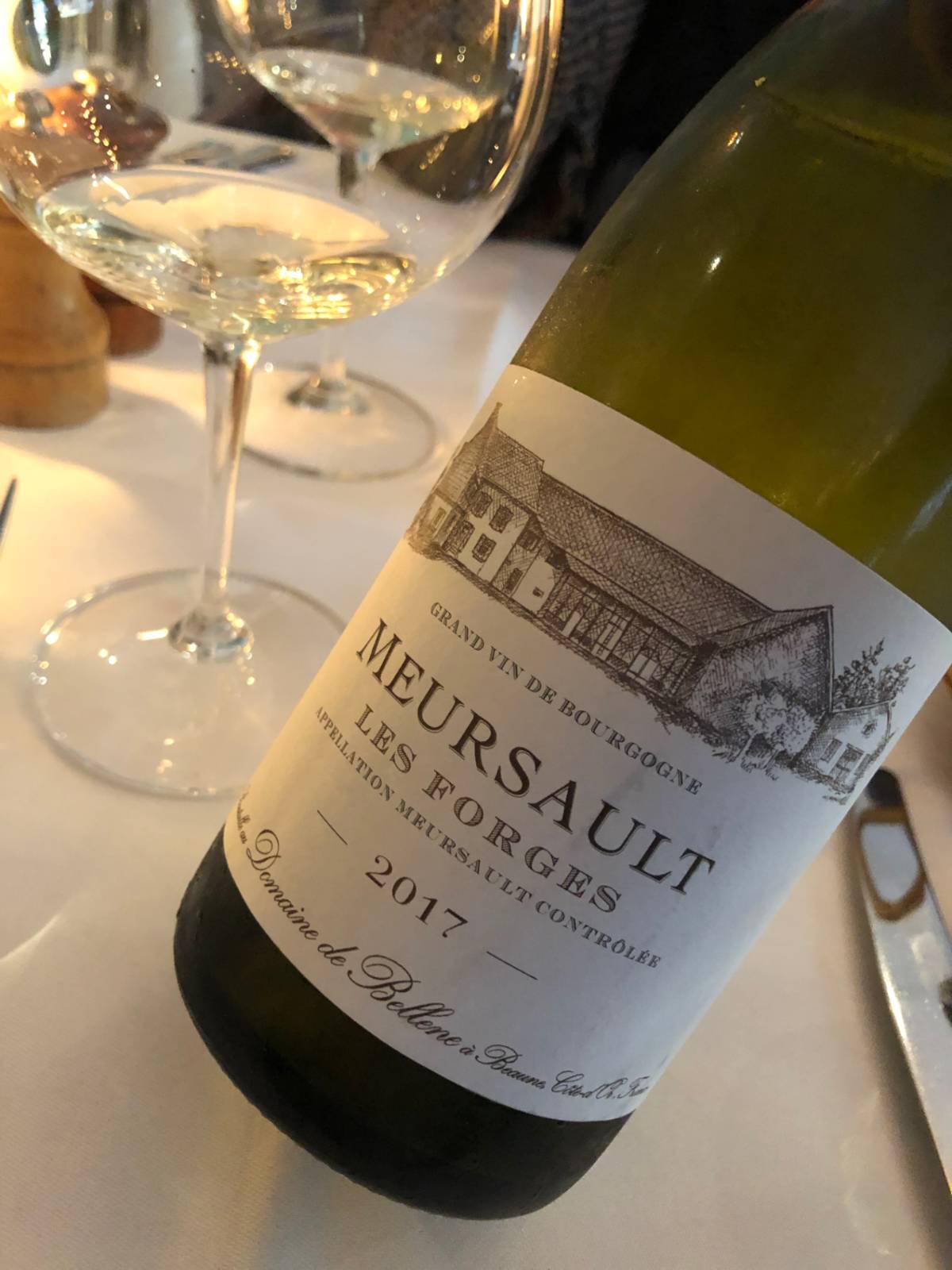 There's a sense of complete decadence boarding on the vulgar digging into a dish like this: an eating challenge for sybarites. There has got to be at least a kilo of food on the plate in front of me, probably two, made up mainly of turbot and lobster laced with cream, butter and booze. It's over the top, unhealthy, entirely too much and absolutely wonderful.
It is, essentially, Salon and Claus Christensen in a nutshell – the only place in Copenhagen you can go and pay DKK 450 to eat more turbot and lobster than should be humanly possible, all covered in puff pastry and drowned in bisque – and somehow feel like it's a perfectly reasonable, somewhat classy thing to do. It's old-fashioned Danish overindulgence meets masterful French class in the most wonderful of marriages. A dish that in the best of ways mirrors and and defines the man behind it and his new restaurant love child. Yes, indeed, in a weird sort of way, it's a two-pound mock fish swimming in a sea lobster bisque that ends up defining the experience that is Salon:
Salon is overindulgence in the classiest of manners. It is expensive and masterfully prepared quality ingredients served with little in the way of distracting elements for the diner's pure, hedonistic, unadulterated pleasure. Salon is also incredible, sensual and powerful wines from just about every nook and cranny of the confusing cobwebs of appelations that make up Bourgogne and Champagne. With a side of Bordeux, a touch of Mosel, a sprinkle of California and a several mind-bending wildcards thrown in.
But at the same time, Salon is also laid back. There's a sense of calm and informality about the settings and the staff, a wonderful lack of pretentiousness in presentation and in service and a genuine heartfelt warmth and pride in everything from the quality of ingredients over the meticulously detailed processes of preparation to the eventual presentation of the dish to the diner.
It's a place where casual diners can go to spend about DKK 500 each on a filling lunch and a glass or two. It's a place where the old money families of Frederiksstaden can pop 2016 Richebourg from Domaine de la Romanée-Conti at DKK 25,000 per bottle. Or quite simply a place where two friends can go to catch up, talk, smile, laugh and cry in relatively undisturbed peace for a couple of hours over something that quite naturally and without pressure or thought turned into a several thousand kroner lunch without feeling neither snobbish, vulgar or pompus about it.
Salon is for everybody, young or old, big spender or not, but more than anything, it is a fitting new home for Røde, or King Christensen as Paul Cunningham himself referred to him as on my Instagram post on the subject – one of the remaining few grand, old men of Danish gastronomy.
Epiloge
"This isn't happening," says the co-diner, her pretty eyes widening to about double size. – "Don't fucking tell me what I can or can't do," I reply in the most confident albeit shakiest, of ways I can muster as I drape my final bite of turbot through a pool of lobster bisque and bring it to my mouth. I've done it. I've conquered the whale.
"Well done," says the waiter as he moves in to grab my plate, his eyes pretty much matching those of my co-diners in size… "Can I get you some coffee or anything?" – "Do people usually sweat butter after eating here," I mumble. – "Do you by any chance have more of that Chambolle-Musigny left," the co-diner wants to know. They just so happen to have a few drops back, the waiter, service-minded and competent as ever, informs us.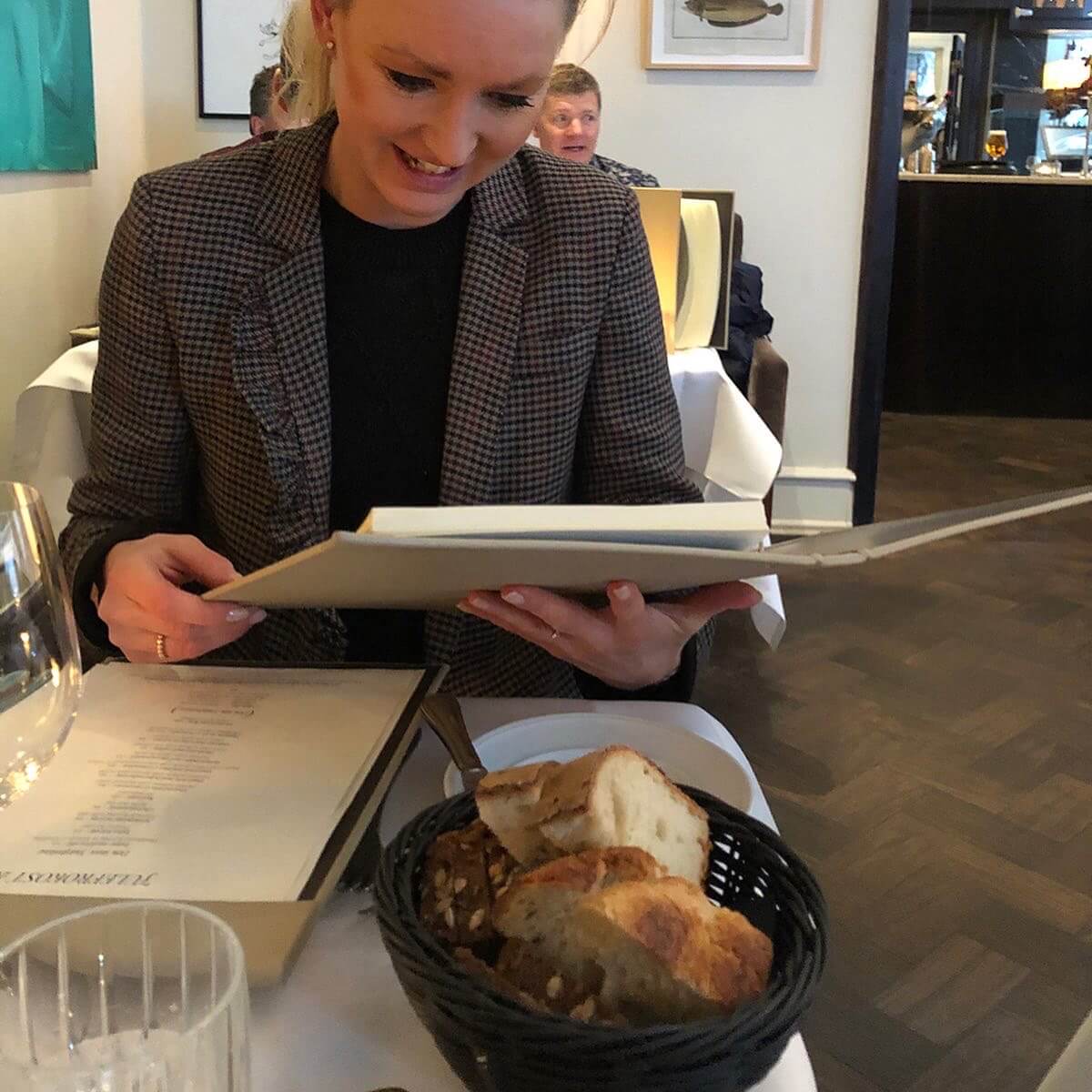 Eventually, conversation flows freely over one final and very healthy glass of heavenly Chambolle-Musigny as the hands on the clock speed way past the two or so hours our busy calendars have allowed for a catch up. I don't care. I may be sweating butter, but my head is swimming wonderfully with the combined effects of Champagne and several glasses of top Burgundian wine. Time is a precious commodity at times, but at Salon Copenhagen, time seems to stand still. In the best of ways.
Alas though, on my way I must eventually go. I have other appointments to make time for, and the lady, too, has dinner with her husband and friends to attend. We make our sozzled goodbyes and as the first, I step out of the warm, fuzzy time bobble that is Salon and into the sobering winter cold streets of Copenhagen.
As I finally make my way through the darkening streets of Copenhagen towards Nørrebro and the seemingly impossible task of stomaching more food and drink, my phone lights up:
"Anne Køster replied to Rasmus Palsgaards comment on your photo: 'The Johan actually finished an entire Whale! :O'"
I did, I nod to myself. And while I will be back to Salon for more, I'm never ever trying that stunt again!